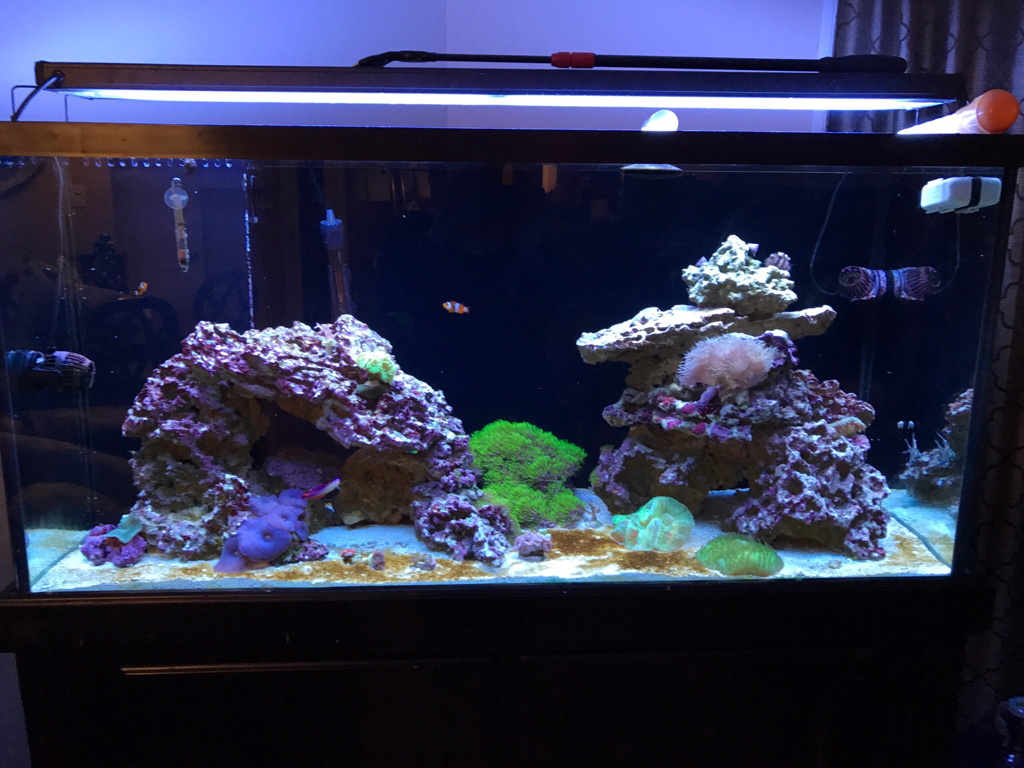 No bubbles so I'm not worried about Dinos...
When the tank was still going through the 'new' phase, I did get a bit of Cyano and some brown gunkys, but they all went through their cycle and I rode it out. For the past 3ish months though I can't seem to keep the sandbed from going gross! I've siphoned it out twice to try to control it and it's back within 3 days, thick by the time a week is up. I've tried lights out (helps a bit, but onlytemporary), increasing the flow, changing filtration (added a sock, put in an additional bag of ChemiPure Elite, upped the skimmer)... what the heck can I do to make this pass???
Tank is 90G plus 20G in the sump. Been up since Feb '16 so just shy of a year. I don't test much, but when I do Nitrates are always under 5 and phosphates are less than 0.25.
For flow I have two Jeabo power heads on 'wave' mode on opposite sides of the tank, plus the return that comes through the middle of the tank. Lighting is currently a ~6month old 2bulbT5 fixture that's in place while I save up for some LEDs to add.
CUC is currently minimal and beefing it up may help... I have scarlet hermits, nassarius snails, and trochus snails. I'm debating adding a sand-sifting star to help keep
The sandbed clean- but I figured I should identify what the issue was first
Sent from my iPhone using Tapatalk