Selling a very healthy blue face angel between 3.5 to 4 inches in length. Eats all different types of pellets and frozen shrimp.
$100
EATS POLYPS. NOT REEF SAFE.
Have been holding the fish for a friend. Friend purchased the angel from Dave at seaside and he had the fish for over a year and then had to break down his tank for a move. I have just a golden dwarf moray and a diamond goby and so he asked me to hold the fish until he had his new tank setup. Armageddon happened and hes not setting up a new tank. I have had the fish now since February and its time to part ways. Fish does not seem to be aggressive at all as the three do fine together but honestly could not tell you if the fish is truly aggressive (or not) as its the only one swimming in the tank and the eel and goby just stay under the rocks.
The fish appears very healthy as nothing on his exterior shows any signs of issues and eats very well. More importantly my dwarf golden moray has done very well since his addition and has shown no signs of sickness before or after the addition of the angel.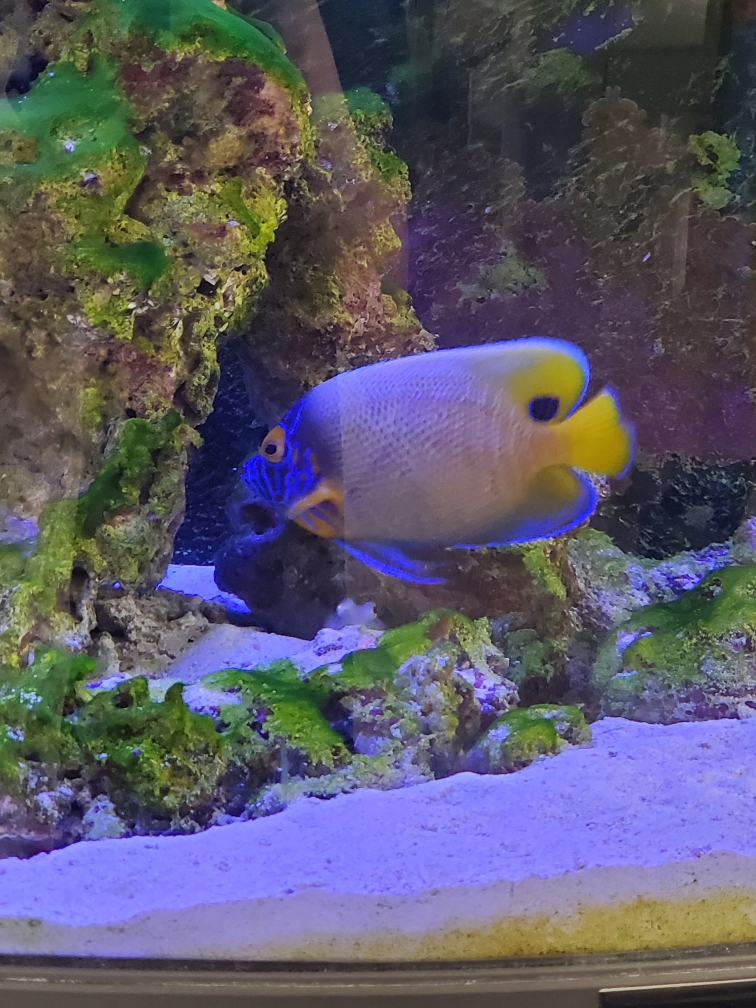 Sent from my SM-N976V using Tapatalk