I started my 125-gallon in 2007. It went well for a while, but then suffered a power outage while I was out for the weekend in 2009. It never recovered fully from that. I should have rebuilt right away but I kinda let it hobble on.
For the past three years, I have done nothing but occasional feeds (once per month) and water top off. The last fish (a purple stripe dottyback--what a survivor!) finally died last month.
I am thinking its time to break it down and start over. Not sure I have the courage. I need moral support.
Here are some pics:
Beautiful in-wall setup in basement.
Close-up in the front--coralline dominates, can barely see inside.
Two snails survive (3 inches each)
Coralline plus green algae on rocks--not too bad actually since I don't feed, the only nutrients are from the useless long-expired RO/DI filters.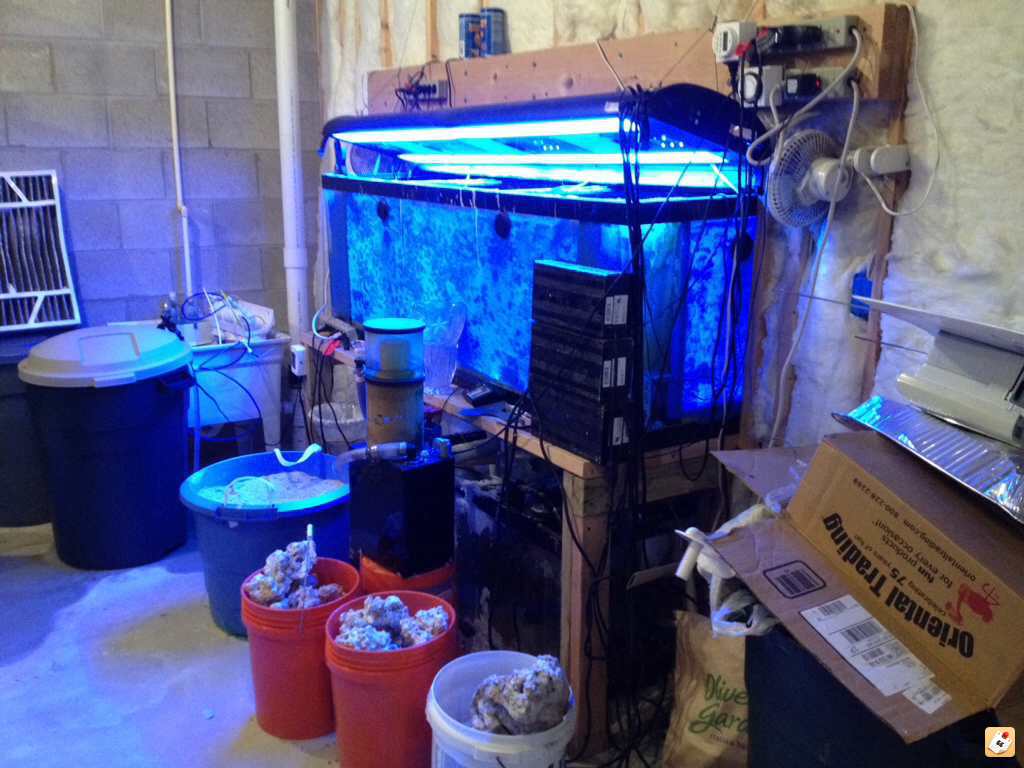 Back room set-up: sump, top off tanks, etc.
Thanks for any support!